10L Agriculture Farm De Pulverizador Agricola Pesticide Crop Spraying Farming Drone with Price
Product Detail
Product Tags
Basic Info.
Material
Aerospace Aluminum + Carbon Fiber
Transport Package
Cardboard Box
Specification
1152mm*1152mm*630mm
Product Description
Dimension

1152*1152*630mm (Unfoldable)

Hovering time

>20min (No load)

666.4*666.4*630mm (Foldable)

>10min (Full load)

Spray width (depends on the crop)

3.0~5.5m

Operation height

1.5m~3.5m

Maximum flow

3.6L/min

Max. flight speed

10m/s (GPS mode)

Medicine box capacity

10L

Hovering accuracy

Horizontal/Vertical±10cm (RTK)

Operational efficiency

5.4ha/h

(GNSS signal good)

Vertical±0.1m (Radar)

Weight

12.25kg

Accurate altitude hold of radar

0.02m

Power battery

12S 14000mAh

Altitude hold range

1~10m

Nozzle

high pressure fan nozzle*4

Obstacle avoidance detect range

2~12m
The HTU T10 is made of high quality aviation aluminum and carbon fiber, so if it encounters a tree accidentally, only the paddle will be damaged and the main body of the aircraft will not be affected. With modular design, the easy replacement of wear and tear parts is simple and can be repaired by users themselves in as little as 5 minutes, without delaying operations.HTU T10 has a stable operating performance, whether it is the smoothness of flight, fogging effect or the convenience of AB point or full autonomy have been recognized by customers.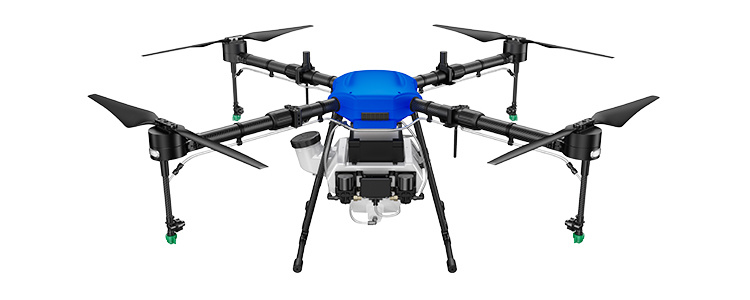 Features1. Terrain following radar is equipped to adjust the altitude of the drone to ensure flight safety and even spraying.2. Predict the breakpoint according to the route plan so that users can wisely arrange the timing for refill to improve battery efficiency .3. FPV (First-person view) enables user to see the environment in front of the drone in real time on the mobile phone.4. The app "Plant Protection Assistant" installed on the RC provides access to operation data. Useful functions include route planning, voice broadcast, field management, operation area statistics, etc.Modular DesignFoldable design for easy storage and transportation.Though and durable. Metal frame and carbon fiber boom. Durable folding mechanism.IP67 waterproof body. Shell can be washed with running water after operation.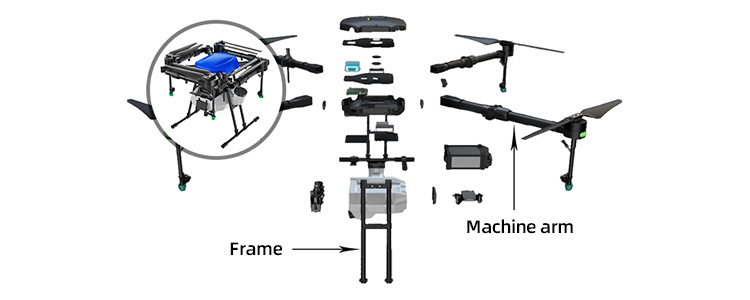 ·Frame: Aviation aluminumHigh strength, light weight and corrosion resistance.·Machine arm: Carbon fibreHigh specific strength and high specific stiffness, lighter, increased effective load, extended flight distance and flight time.Easy to replace wearing parts.

·Filter screen – Triple supportInlet port, Medicine box bottom, Nozzle.Spraying Systems and Operational Efficiency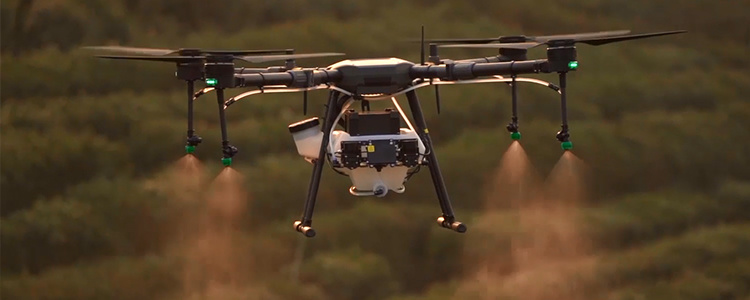 Precise and even spraying with high efficiency and good penetration·Double pumps are equipped. The max flow rate for 4 nozzles is 2.7L/min.Upgrade to 8 nozzles for a max flow rate of 3.6L/min and upgrade to 8 nozzles and 2 flow meters for a max flow rate of 4.5L/min.·High-pressure fan-shaped nozzles, providing fine atomization with a mean droplet diameter of 170 – 265μm.·Precise metering system to avoid insufficient spraying/overdose. Real-time display of remaining volume on the RC display.·Quadcopters have larger propellers creating stable downward wind, leading to better penetration of chemicals compared with hexacopters and Octocopters.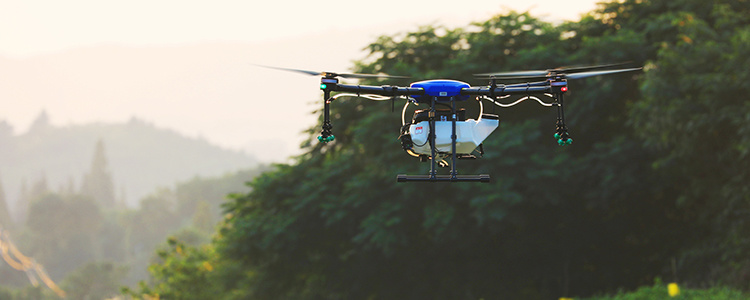 High efficiency with best value·43 ha/day (8 hours),60-100 times higher efficiency than manual spraying.Multiple Guarantees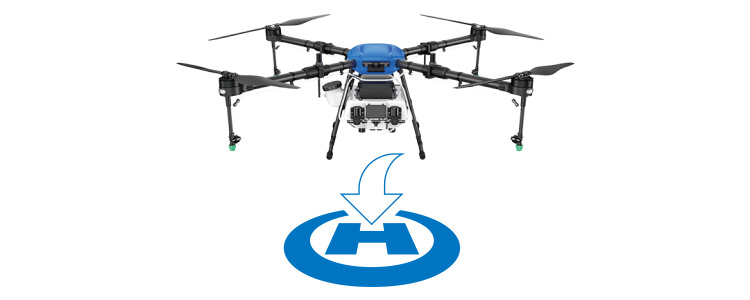 Precise Positioning : Safe Flight·It uses RTK Technology for positioning, supporting Beidou / GPS / GLONASS at the same time, and is equipped with dual anti-inference antenna to ensure centimeter-level accuracy.·The front and rear obstacle avoidance radars offers ±10cm accuracy, effectively avoiding obstacles such as utility poles and trees.·A magnetic compass is equipped to ensure the drone flies straight in the right direction even when RTK is unavailable.

·Independent landing lights are provided for safe operation at night.Product Operation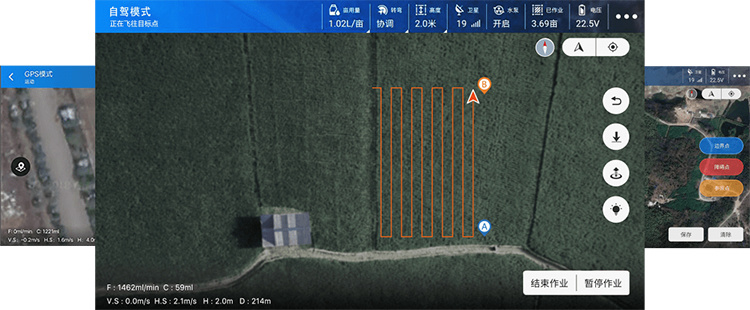 Easy to Operate, Quick to Start·5.5 inch high brightness display for the RC ensurers clear outdoor image . Battery lasts for 6-8 hours.·Multiple operation modes: A-B point, manual and autonomous. Simple setup to quickly start operation.· Comprehensive training is offered to help users independently operate in 3 days and become skillful in 7 days.

1.What is the best price for your product?We will quote based on the quantity of your order, the higher the quantity the higher the discount.2.What is the minimum order quantity?Our minimum order quantity is 1 unit, but of course there is no limit to the number of units we can purchase.3.How long is the delivery time of the products?According to the production order dispatch situation, generally 7-20 days.4.What is your payment method?Wire transfer, 50% deposit before production, 50% balance before delivery.5.What is your warranty time? What is the warranty?General UAV frame and software warranty of 1 year, the warranty of wearing parts for 3 months.
---
Previous:
Drone Frame 4-Axis 10L Agricultural Plant Protection Machine Carbon Fiber Frame 10kg Load Drone Spraying
---