Handheld Annoying Drone Jammer Gun Dispersal Forced Landing Anti Drone Gun for Sale
Product Detail
Product Tags
HQL F069 Anti-Drone Equipment is a portable drone defense product. It can force UAV to land or drive away to ensure the safety of low altitude airspace by cutting off the communication and navigation between UAV and remote controller, and interfering with the data link and navigation link of UAV. The product has small size and light weight, it is easy to carry and it supports the background management system. It can be deployed efficiently as requirements and needs. It is widely used in airports, prisons, water (nuclear) power plants, government agencies, important conferences, large gatherings, sports events and other important places.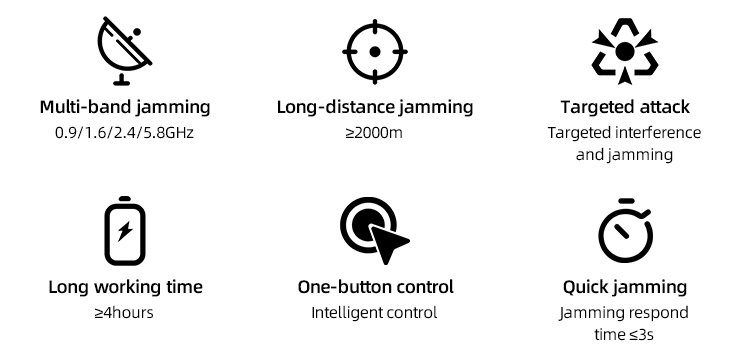 Parameters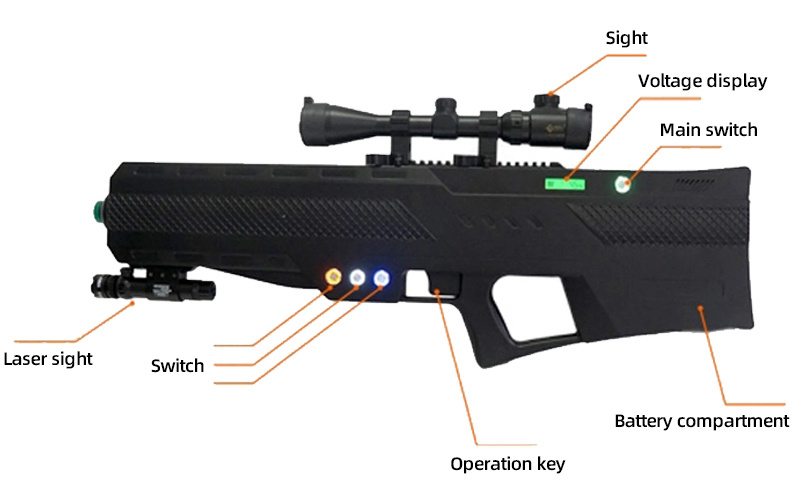 | | |
| --- | --- |
| Size | 752mm*65mm*295mm |
| Working time | ≥4 hours (continuous operation) |
| Working temperature | -20ºC~45ºC |
| Protection grade | IP20 (can improve the protection grade) |
| Weight | 2.83kg (without battery and sight) |
| Battery capacity | 6400mAh |
| Interference distance | ≥2000m |
| Response time | ≤3s |
| Interference frequency band | 0.9/1.6/2.4/5.8GHz |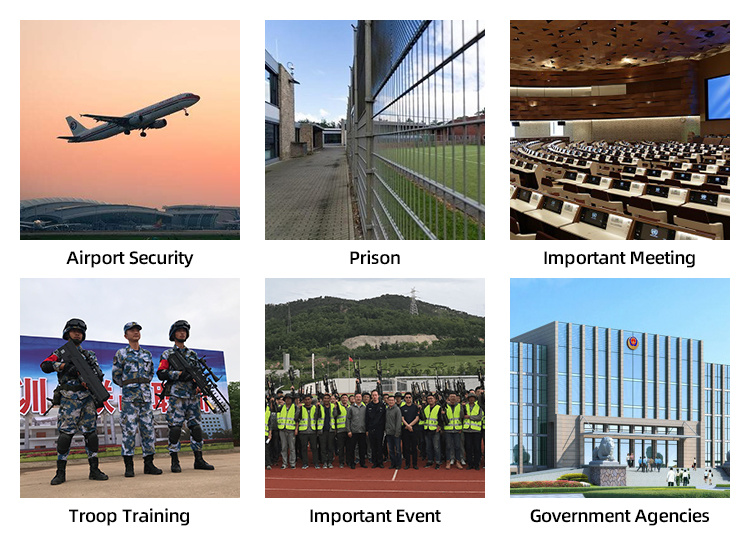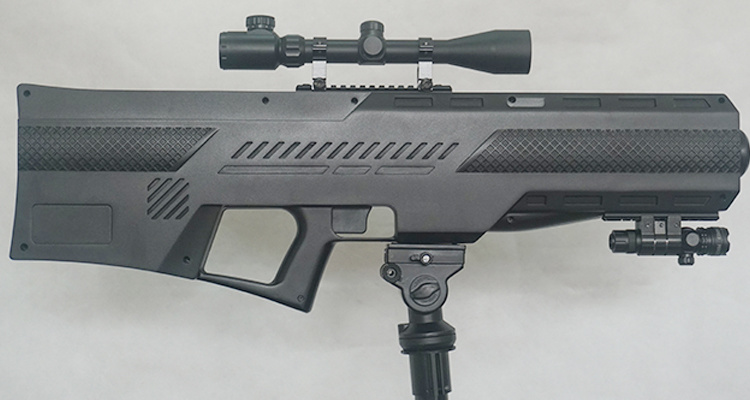 01.Small size, light weight and easy to carry
Support portable, shoulder carrying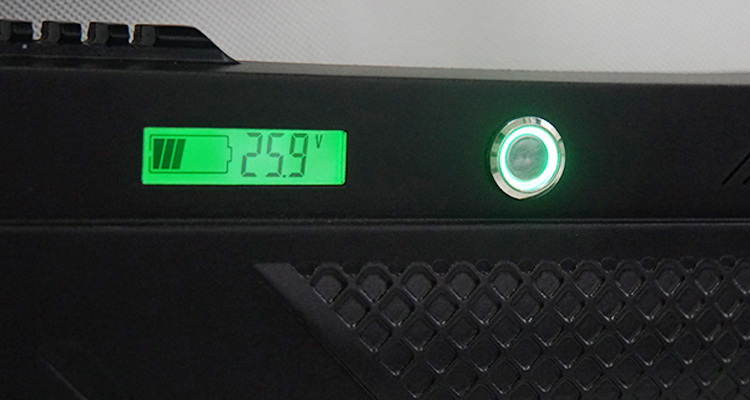 02.Screen display
Convenient to observe the working status at any time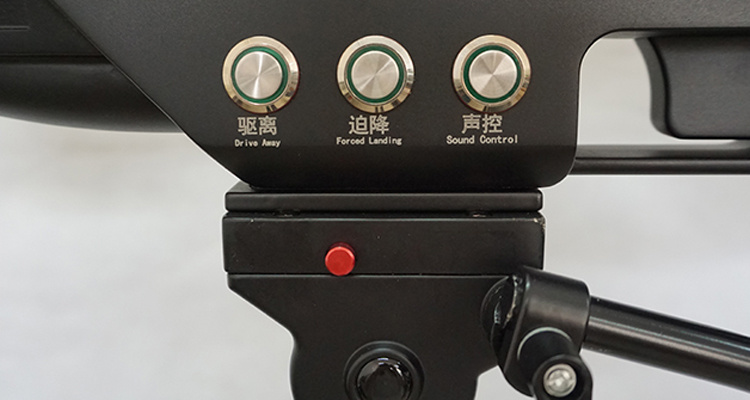 03.Multiple working modes
One click interception / Wide range of applications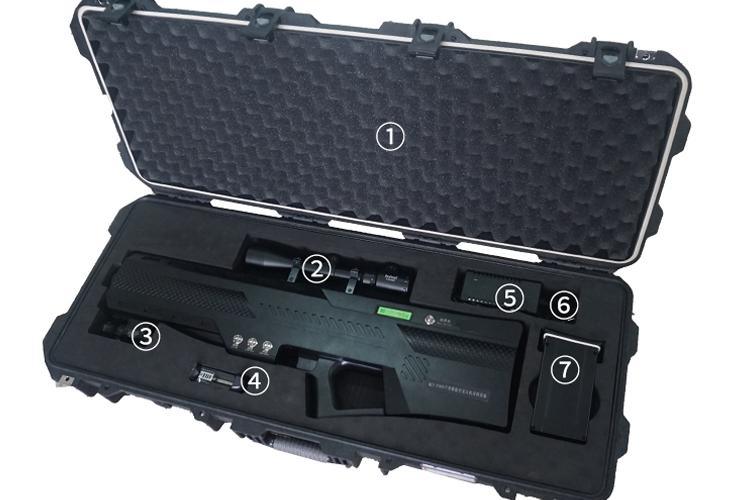 Product Accessories List

1.Product storage box

2.9x sight

3.Laser sight

4.Laser aiming charger

5.220V power supply adapter

6.Strap

7.Battery*2

 

Q: What is the best price for your products?
A: We will quote according to the quantity of your order, and the larger quantity is better.
Q: What is the minimum order quantity?
A:Our minimum order quantity is 1, but of course there is no limit to our purchase quantity.
Q: How long is the delivery time of the products?
A:According to the production order scheduling situation, generally 7-20 days.
Q: What is your payment method?
A:Wire transfer, 50% deposit before production, 50% balance before delivery.
Q: How long is your warranty? What is the warranty?
A:General UAV frame and software warranty of 1 year, the warranty of wearing parts for 3 months.
Q: If the product is damaged after purchase can be returned or exchanged?
A:We have a special quality inspection department before leaving the factory, we will strictly control the quality of each link in the production process, so our products can achieve a 99.5% pass rate. If you are not convenient to inspect the products, you can entrust a third party to inspect the products at the factory.
---
Previous:
High Precision 6400mAh Battery Capacity Long Endurance Drone Signal Jammer with 0.9 1.6 2.4 5.8 GHz Band Interference
---