HQL F06S High Protection Level Portable Drone Jamming Gun – Multi-band Selectable
Product Detail
Product Tags
Portable drone jamming and intercepting equipment HQL F06S has the features of small size, light weight and easy to work handheld. External antenna, easy to replace and simple to operate. It can detect and manage the countermeasures against drones in all aspects, and achieve the control effect of forced landing and repelling of black flying drones. It can form a network with fixed countermeasure stations, mobile vehicle-mounted countermeasure stations, detection, low-altitude radar, GPS decoy, photoelectric tracking and other systems.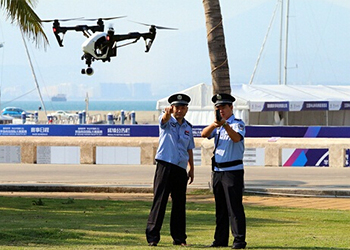 ·Equipped with high precision optical sights
·Support vibration mode
·The whole machine is waterproof, IP54 protection grade
·Portable design, drone detection at any time
·Built-in lithium battery power supply, at the same time can be connected to the mains continuous power supply
·Good protection of electromagnetic wave radiation, high radiation safety
·Expandable interference band module
Emission frequency

Channel

Frequency

Channel 1

825~955 MHz

Channel 2

1556~1635 MHz

Channel 3

2394~2519 MHz

Channel 4

5720~5874 MHz

(HQL F06S can expand the interference band module according to customer needs)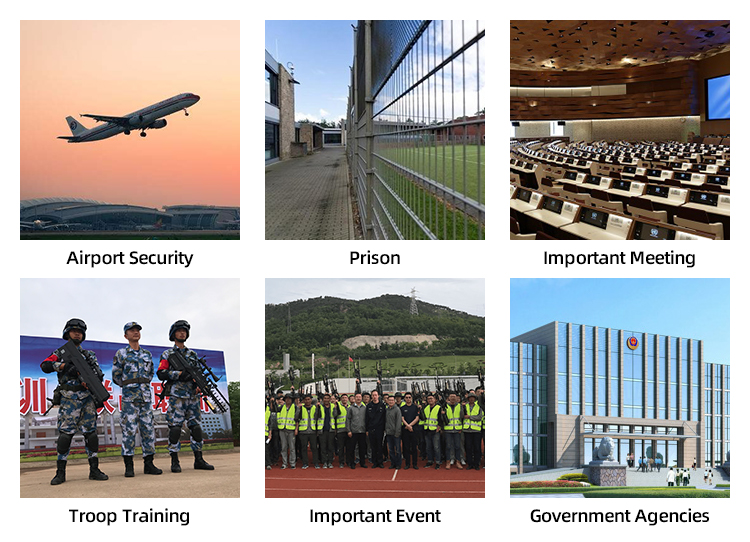 Multi-industry applications to provide customized services for different industries
1. Who are we?
We are an integrated factory and trading company, with our own factory production and 65 CNC machining centers. Our customers are all over the world, and we have expanded many categories according to their needs.
2.How can we guarantee quality?
We have a special quality inspection department before we leave the factory, and of course it is very important that we will strictly control the quality of each production process throughout the whole production process, so our products can reach a 99.5% pass rate.
3.What can you buy from us?
Professional drones, unmanned vehicles and other devices with high quality.
4.Why should you buy from us not from other suppliers?
We have 19 years of production, R&D and sales experience, and we have a professional after sales team to support you.
5. What services can we provide?
Accepted Delivery Terms: FOB, CIF, EXW, FCA, DDP;
Accepted Payment Currency: USD, EUR, CNY;
Accepted Payment Type: T/T, L/C, D/P, D/A, Credit Card. 
---
Previous:
HQL F03D manufacturer direct sales anti-drone equipment – all-angle omnidirectional jammer
---