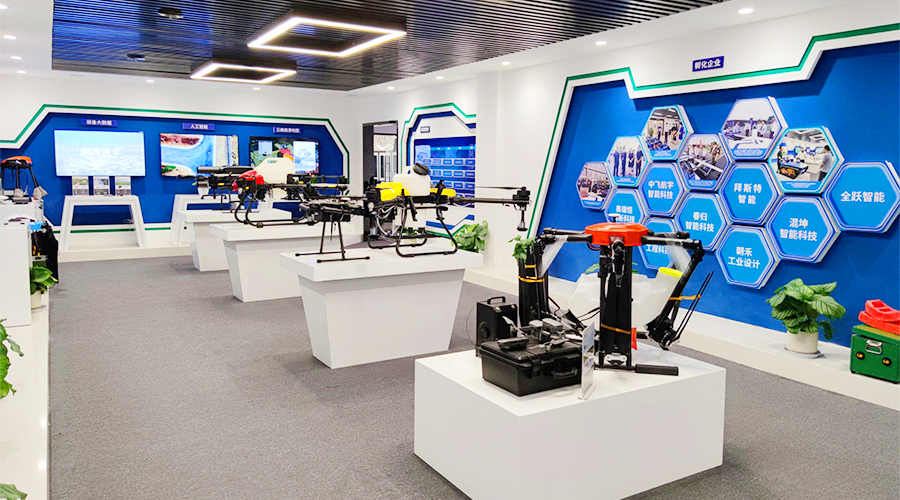 Welcome to Hongfei Aviation Technology Co., Ltd. one of the leading drone manufacturers in China.

Hongfei Aviation Technology is a well-known drone brand manufacturer in China for many years, founded in 2003 and entered the drone industry in 2017, with a factory in Anhui, China, and a stable team of highly skilled employees, is a professional UAV operation solution provider.
Our products have passed ISO certification and CE certification, and we have several patent certificates. We insist on using high quality components and have a perfect and continuous service plan from product solution design and production, to transportation, installation and commissioning, to after-sales service. Based on the business philosophy of service first and quality first, we are committed to providing professional solutions for our partners in the UAV industry and creating a perfect supply chain of UAV products.

The company's main products: agricultural drones, inspection drones, firefighting drones, rescue/transportation drones, large drone platforms, etc.
We adopt national and industry standards to the maximum extent and strictly control each process to ensure the quality of each component. We do a full set of tests on the performance of the equipment before delivery to ensure the quality of our drone equipment. We have also obtained ISO and CE certificates, and we are the only company that can do 72 liter payload agricultural spraying drone.
We have numerous precision processing and testing equipment, as well as an excellent technical team of over 100 professional technicians who will do their best to provide our customers with the perfect drone equipment. We have an independent after-sales department to provide comprehensive after-sales service for our customers, responding to any questions within 24 hours, and our technicians also provide overseas online service.
Our drones are sold well in China and exported all over the world, including the United States, Mexico, Russia, Portugal, Turkey, Pakistan, Korea, Japan and Indonesia, and we have covered distributors and agents in many European countries, we have gained the satisfaction of our customers for the quality of our products and services.