With the continuous development and improvement of smart cities, emerging popular technologies are also rising. As one of them, drone technology has the advantages of simple operation and Application flexibility and other advantages, favored by various industries. At the present stage, drone technology is deeply integrated with 5G mobile communication system and artificial intelligence system to realize a new upgrade of drone technology. At this stage, the drone technology has been deeply integrated with 5G mobile communication system and artificial intelligence system to realize a new upgrade of drone technology.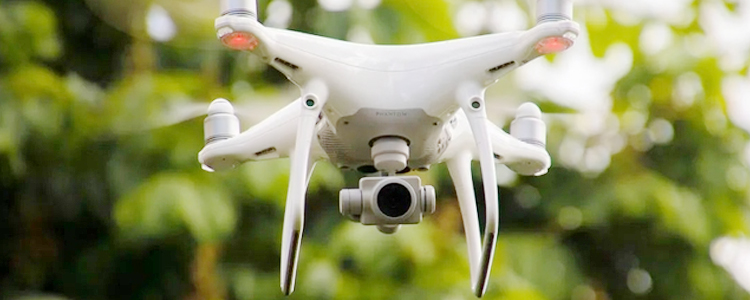 In engineering and construction projects, quantity data is the basis for digital construction. Whereas in the past it was difficult to obtain this quantity data, today it can be obtained through various technical means. For example, using drones tilt photography technology, cities and other areas to be surveyed can be acquired with multi-angle High-resolution remote sensing images can also be combined with 3D geographic information platform to automatically generate a realistic 3D model of the city and complete the visualization of urban architectural planning schemes. comparison, and output the construction and construction process and project collaboration information needed for the technical and production departments of engineering projects, thus supporting project planning and management.
The drone tilt photography technology is by carrying one or more tilt photography cameras on the flight platform, collecting images from different angles such as vertical and tilt at the same time, and then using relevant software to analyze aerial triangulation, geometric correction, joint leveling of the same name point matching area and other external reasoning, the leveled data will be The data will be given to each tilt camera, so that they have the position and attitude data in the virtual 3D space, and synthesize the high-precision 3D model.
In some areas that are difficult to survey, the solution for drones is to fly as many locations as possible, get more data information, and use computers to calculate the spatial distance. In fact, the drone is equivalent to the human eye, which can see the real scene at high altitude and calculate the distance.
As a new type of 3D modeling technology, the drone tilt photography technology has now become one of the important ways of geographic information collection and 3D scene construction, providing a new technical direction for urban realistic modeling and showing the relationship between urban architectural planning content and the surrounding environment more clearly. Therefore, the drone tilt photography plays a very important role in the 3D realistic modeling of smart cities, and also provides effective data assistance and support for the design, modification and implementation of relevant planning schemes in the construction industry.
---
Post time: Jun-20-2023