Drones are now an important tool in modern smart farming. Farmers use drones to survey, spray their crops, spot problems, and even use spreading systems to broadcast bait to fish ponds. Drones can cover more areas in less time than traditional methods, and they can do it without harming the crop.
The HTU T30 is a new product that combines actual market research and is designed to meet the actual needs of customers at the best price/performance ratio. HTU T30 supports a large 30-liter tank and a 45-liter spreading tank, which is especially suitable for medium and large plots and areas that require both spraying and spreading. Whether customers use the HTU T30 for their own use or undertake plant protection and defense tasks, they can choose the appropriate configuration according to their actual needs.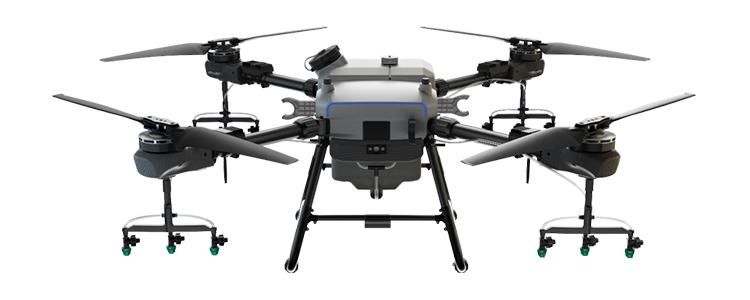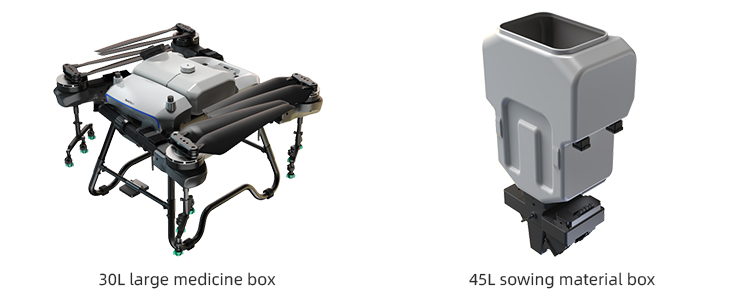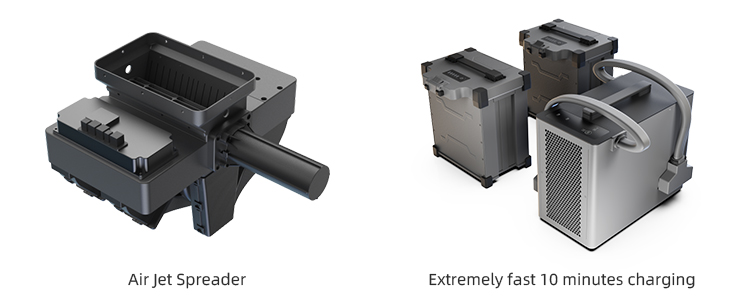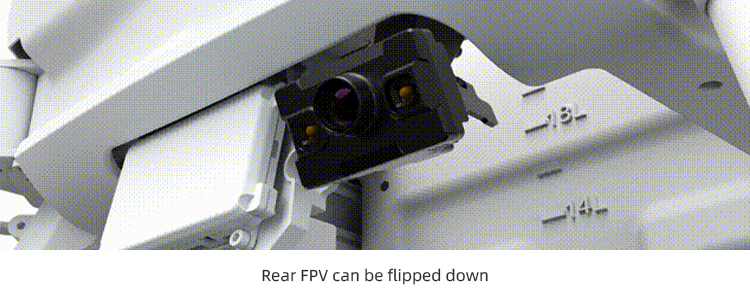 (1) Innovative air spray spreader: Air spray spreader has the advantage of even spreading, HTU T30 is equipped with cross front and rear diffusers, the spreading width is up to 7 meters, while taking into account the advantages of even spreading, no damage to seeds and no damage to the machine.
(2) Extremely fast 10 minutes full power battery and high efficiency charger, 2 power and one charge can be cycled.
(3) Front and rear dual FPV as well as downward flipping rear FPV, the aircraft circle more convenient.
(4) modular level IP67 protection, the whole body can be washed, the use of modular closure to prevent dust, fertilizer, pesticide liquid, etc. into the core components.
(5) Self-checking and troubleshooting system, which can carry out health self-checking, quick positioning and quick maintenance.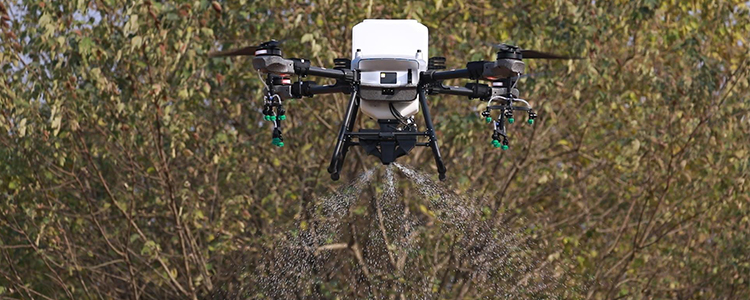 HTU T30 urea spreading demonstration, spreading evenly and accurately, this function can support fish, shrimp and crab pond spreading, seed spreading, fertilizer spreading and other operations. The model can also be spraying operations, spraying good penetration and fine atomization, can support pesticides, nutrients, foliar fertilizer, etc.. The stability and high efficiency of the new model have been recognized by many customers.
---
Post time: Jun-16-2022