HZH CF30 Urban Firefighting Drone – with Fire Fighting Missile
Product Detail
Product Tags
HZH CF30 URBAN FIREFIGHTING DRONE DETAILS
The HZH CF30 is a 6-wing firefighting drone with a maximum load capacity of 30kg and an endurance of 50 minutes. It can carry different fire fighting equipment for rescue.
The drone uses H16 remote control, 7.5 IPS display, maximum transmission distance of 30km, and can work for 6-20 hours on a full charge.
Application scenarios: emergency rescue, firefighting lighting, crime fighting, material supply and other fields.
HZH CF30 URBAN FIREFIGHTING DRONE FEATURES
1. Carrying window-breaking fire extinguishing ammunition, effectively targeting high-rise residential fires, breaking the glass and releasing dry powder extinguishing agent to fight the fire and control the fire.
2. Equipped with high-definition dual-axis camera can send back image information in real time.
3. First-view FPV crosshair aiming system, more accurate and reliable launch.
4. With the ability to break the window ≤ 10mm double insulating glass.
HZH CF30 URBAN FIREFIGHTING DRONE PARAMETERS
| | |
| --- | --- |
| Material | Carbon fiber + Aviation aluminum |
| Wheelbase | 1200mm |
| Size | 1240mm*1240mm*730mm |
| Folded size | 670mm*530mm*730mm |
| Weight of empty machine | 17.8KG |
| Maximum load weight | 30KG |
| Endurance | ≥ 50 minutes unladen |
| Wind resistance level | 9 |
| Protection level | IP56 |
| Cruising speed | 0-20m/s |
| Operating voltage | 61.6V |
| Battery capacity | 27000mAh*2 |
| Flight altitude | ≥ 5000m |
| Operating temperature | -30°to70° |
HZH CF30 URBAN FIREFIGHTING DRONE DESIGN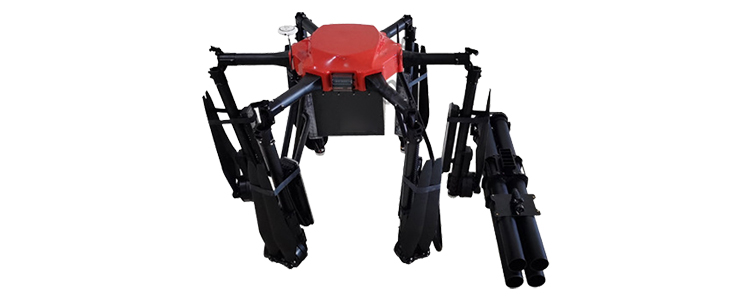 • Six-axis design, foldable fuselage, single 5 seconds to unfold or stow, 10 seconds to take off, flexible maneuverability and stability, can carry 30 kg of weight.
• Pods can be replaced quickly and can be loaded with multiple mission pods at the same time.
• Equipped with high-precision obstacle avoidance system (millimeter wave radar), in the complex urban environment, can monitor obstacles and avoid in real time (can identify the diameter of ≥ 2.5cm).
• Dual antenna dual-mode RTK accurate positioning up to centimeter level, with anti-countermeasures weapons interference capability.
• Industrial-grade flight control, multiple protection, stable and reliable flight.
• Remote real-time synchronization of data, images, site conditions, command center unified scheduling, management of UAV execution tasks.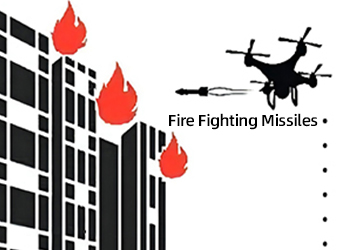 • At present, urban high-rise housing is generally above 50 meters, high-rise fire fighting is a major problem for firefighting, firefighters weighted boarding height <20 floors, domestic fire truck lifting height <50 meters, ultra-high water cannon truck volume, poor mobility, long preparation time, miss the best time for rescue and fire fighting. HZH CF30 firefighting drones are small in size and strong in maneuverability, and can quickly rescue and extinguish fires between high-rise buildings in the city.
• HZH CF30 firefighting drone realize the unmanned, intelligent and efficient firefighting. Maximum protection of the lives and property of firefighters and the people!
INTELLIGENT CONTROL OF HZH CF30 URBAN FIREFIGHTING DRONE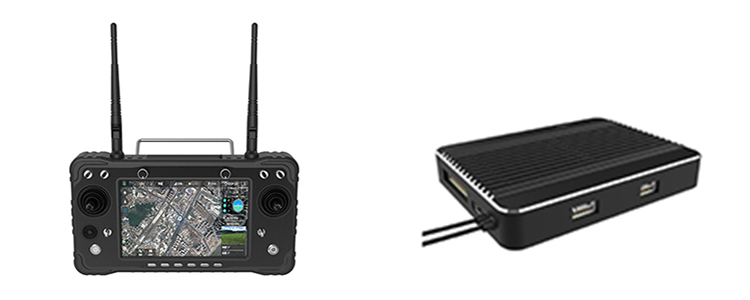 H16 Series Digital Fax Remote Control
H16 series digital image transmission remote control, using a new surging processor, equipped with Android embedded system, using advanced SDR technology and super protocol stack to make image transmission more clear Clear, lower delay, longer distance, stronger anti-interference. The H16 series remote control is equipped with a dual-axis camera and supports 1080P digital high-definition image transmission; thanks to the dual antenna design of the product, the signals complement each other and the advanced frequency hopping algorithm greatly increases the communication capability of weak signals. 
H16 remote control parameters

Operating voltage

4.2V

Frequency band

2.400-2.483GHZ

Size

272mm*183mm*94mm

Weight

1.08KG

Endurance

6-20 hours

Number of channels

16

RF power

20DB@CE/23DB@FCC

Frequency hopping

New FHSS FM

Battery

10000mAh

Communication distance

30km

Charging interface

TYPE-C

R16 receiver parameters

Operating voltage

7.2-72V

Size

76mm*59mm*11mm

Weight

0.09KG

Number of channels

16

RF power

20DB@CE/23DB@FCC
• 1080P digital HD image transmission: H16 series remote control with MIPI camera to achieve stable transmission of 1080P real-time digital high-definition video.
• Ultra-long transmission distance: H16 graph number integrated link transmission up to 30km.
• Waterproof and dustproof design: The product has made waterproof and dustproof protection measures in the fuselage, control switch and various peripheral interfaces.
• Industrial-grade equipment protection: The use of meteorological silicone, frosted rubber, stainless steel, aviation aluminum alloy materials to ensure the safety of equipment.
• HD highlight display: 7.5 "IPS display. 2000nits highlight, 1920*1200 resolution, the proportion of super large screen.
• High performance lithium battery: Using high energy density lithium ion battery, 18W fast charge, full charge can work 6-20 hours.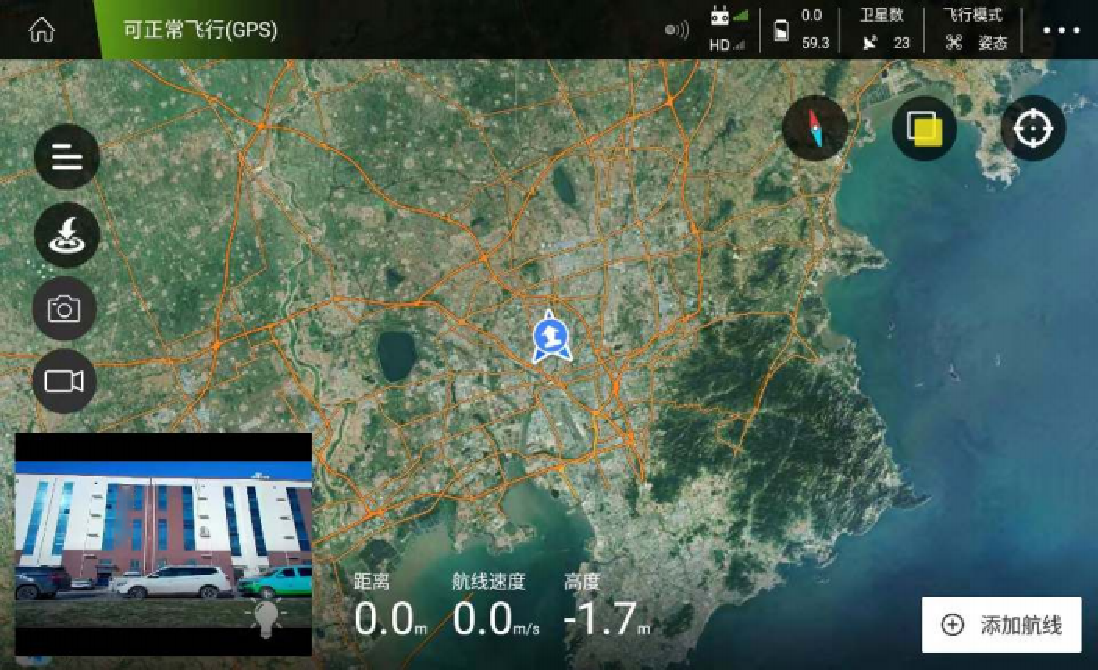 Ground Station App
The ground station is heavily optimized based on QGC, with a better interactive interface and a larger map view available for control, dramatically improving the efficiency of UAVs performing tasks in specialized fields.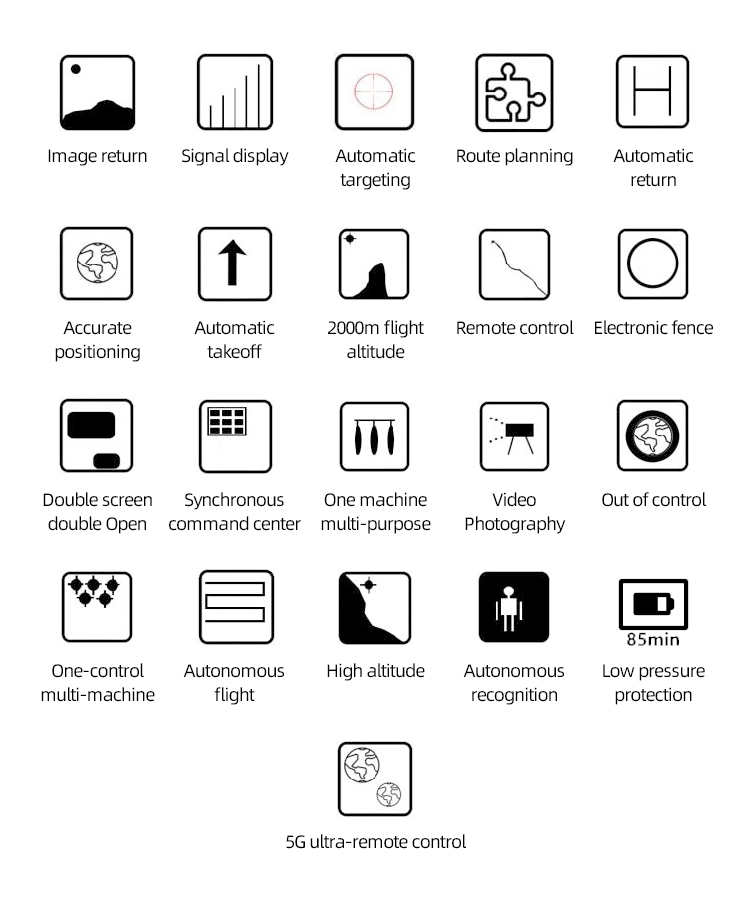 FIRE EXTINGUISHER LAUNCHER OF HZH CF30 URBAN FIREFIGHTING DRONE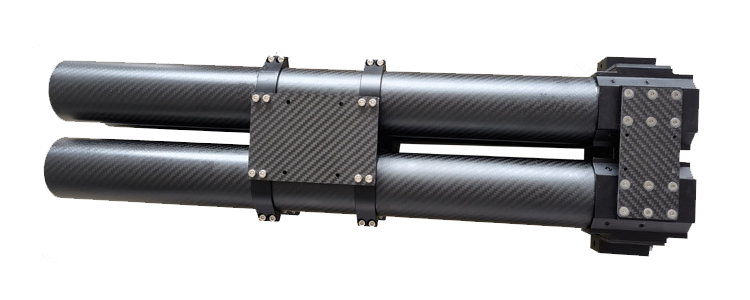 Fire broken window fire extinguisher shell launcher, quick release structure design, can achieve rapid replacement.
Material

7075 aluminum alloy + carbon fiber

Size

615mm*170mm*200mm

Weight

3.7KG

Caliber

60mm

Ammunition capacity

4 pieces

Firing method

Electric firing

Effective range

80m

Broken window thickness

≤

10mm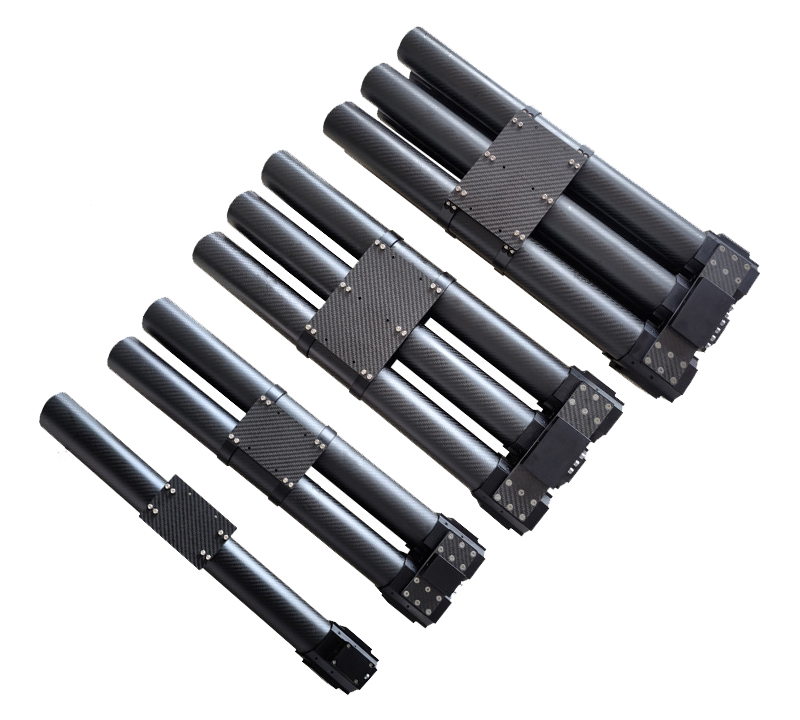 Multiple transmitter sizes available
STANDARD CONFIGURATION PODS OF HZH CF30 URBAN FIREFIGHTING DRONE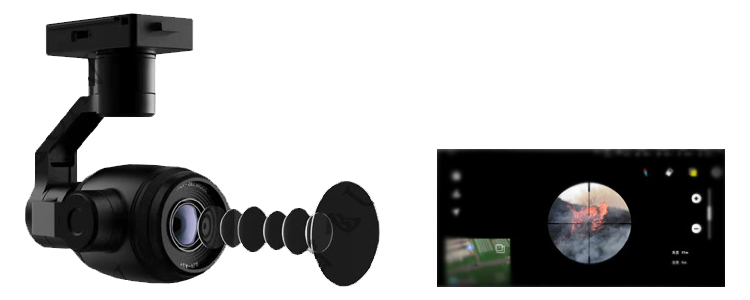 Three-axis pods + crosshair aiming, dynamic monitoring, fine and smooth picture quality.
Operating voltage

12-25

V

Maximum power

6W

Size

96mm*79mm*120mm

Pixel

12 million pixels

Lens focal length

14x zoom

Minimum focusing distance

10mm

Rotatable range

tilt 100 degrees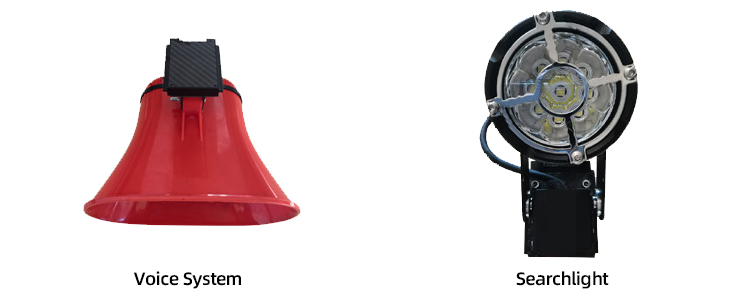 INTELLIGENT CHARGING OF HZH CF30 URBAN FIREFIGHTING DRONE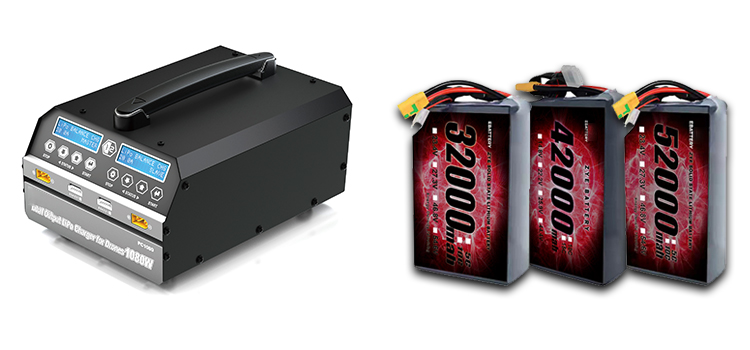 | | |
| --- | --- |
| Charging power | 2500W |
| Charging current | 25A |
| Charging mode | Precise charging, fast charging, battery maintenance |
| Protection function | Leakage protection, high temperature protection |
| Battery capacity | 27000mAh |
| Battery voltage | 61.6V (4.4V/monolithic) |
OPTIONAL CONFIGURATION OF HZH CF30 URBAN FIREFIGHTING DRONE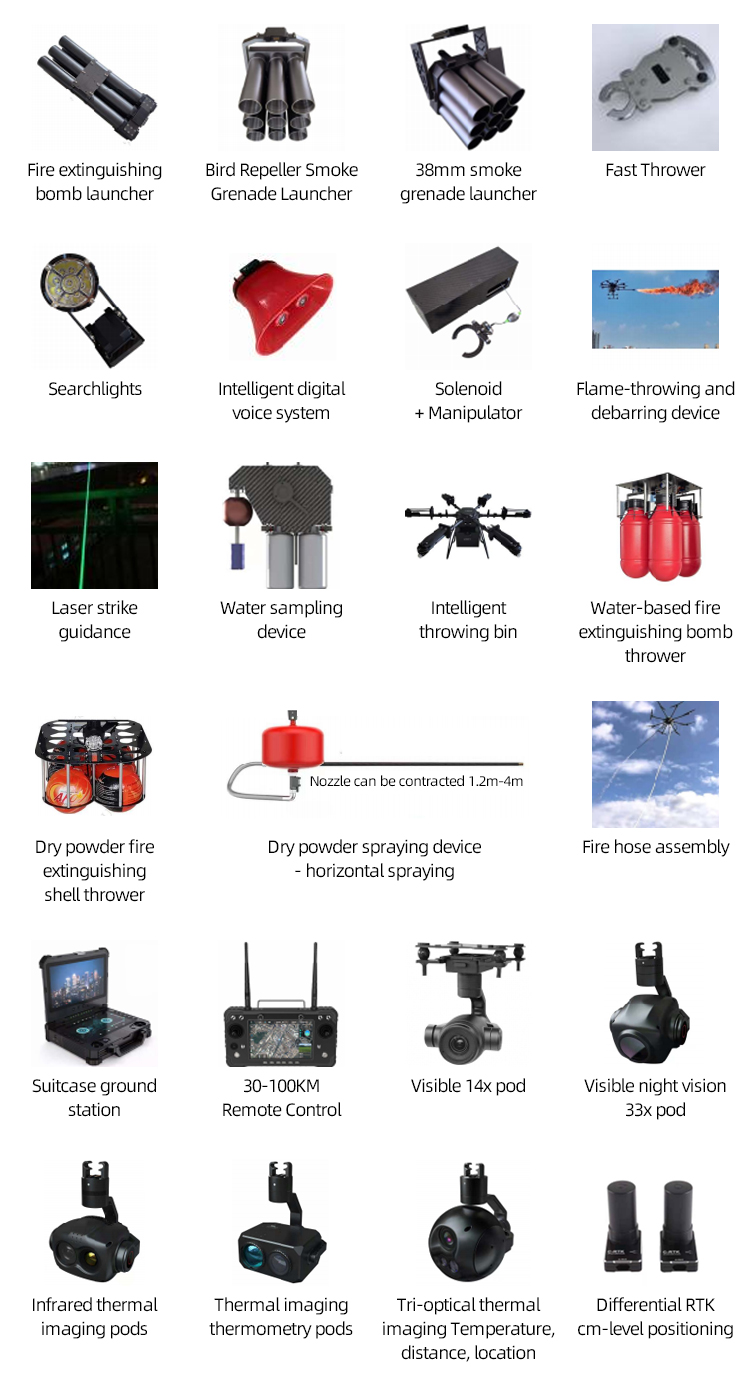 For specific industries and scenarios such as electric power, firefighting, police, etc., carrying specific equipment to achieve the corresponding functions.
1. How to map the plane to hit the point?
A.Mark the block boundaries directly on the map to form the plots.(With certain error, the block has obstacles is not recommended)
B.Hand-held surveyor, walk along the field boundary, manual mapping.(High accuracy, one mapping is suitable for life)
C.Airplane flight point

2. Which two cases are automatic obstacle winding, automatic obstacle winding and hover set up?
Customers can choose the obstacle on the remote control.

3. If there is no network, can you use drones?
The normal use of the plant protection UAV needs the network support.

4. Can drones be used at low temperatures?
The structural design of the UAV can withstand the low temperature environment, but the low temperature environment has a great impact on the battery, so we should pay attention to the maintenance of the battery.

5. Comparison of the RTK in the GPS
Rtk is a real-time dynamic satellite positioning measurement system, which is more accurate than GPS positioning.The rtk error is in centimeter level and the GPS localization error in meter level.
---
---