HZH SF50 Forest Firefighting Drone – Uses water-based firefighting
Product Detail
Product Tags
HZH SF50 FOREST URBAN FIREFIGHTING DRONE DETAILS
HZH SF50 is a 4-wing, 8-axis firefighting drone with a maximum load of 60kg and an endurance of 75 minutes. It can carry different fire fighting equipment for rescue. It is suitable for forest firefighting.
The drone uses H12 remote control, 5.5 IPS display, maximum transmission distance of 10km, and can work for 6-20 hours on a full charge.
Application scenarios: emergency rescue, air transport, fire fighting, supplies supply and other fields.
HZH SF50 FOREST URBAN FIREFIGHTING DRONE FEATURES
1. Carry 25L water-based or dry powder fixed high intelligent fire extinguishing ammunition, can set their own blasting height, 0-200 meters can be set to form a barrier layer of air self-detonation better fire extinguishing effect. 
2. Extinguishing range up to 80m³, full coverage.
3. First view FPV crosshair aiming system, more accurate and reliable bombing.
4. Fire extinguishing while looking down at the ground at high altitude to observe the development of the fire, a comprehensive grasp of fire information to assist the commander of the scene firefighters dispatch. 
HZH SF50 FOREST URBAN FIREFIGHTING DRONE PARAMETERS
| | |
| --- | --- |
| Material | Carbon fiber + Aviation aluminum |
| Wheelbase | 1800mm |
| Size | 1900mm*1900mm*730mm |
| Folded size | 800mm*800mm*730mm |
| Weight of empty machine | 23.2KG |
| Maximum load weight | 60KG |
| Endurance | ≥ 75 minutes unladen |
| Wind resistance level | 9 |
| Protection level | IP56 |
| Cruising speed | 0-20m/s |
| Operating voltage | 61.6V |
| Battery capacity | 52000mAh*2 |
| Flight altitude | ≥ 5000m |
| Operating temperature | -30°to70° |
HZH SF50 FOREST URBAN FIREFIGHTING DRONE DESIGN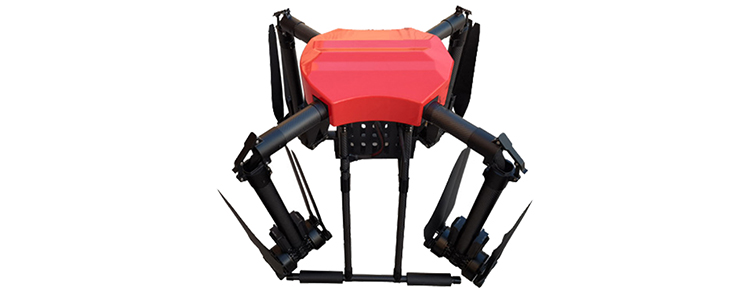 • Four-axis design, foldable fuselage, can carry 60 kg of weight, single 5 seconds to unfold or stow, 10 seconds to take off, flexible maneuverability facilitates timely fighting of fires.
• Pods can be replaced quickly and can be loaded with multiple mission pods at the same time.
• Equipped with high-precision obstacle avoidance system (millimeter wave radar), in the complex urban environment, can monitor obstacles and avoid in real time (can identify the diameter of ≥ 2.5cm).
• Dual antenna dual-mode RTK accurate positioning up to centimeter level, with anti-countermeasures weapons interference capability.
• Industrial-grade flight control, multiple protection, stable and reliable flight.
• Remote real-time synchronization of data, images, site conditions, command center unified scheduling, management of UAV execution tasks.
APPLICATION HZH SF50 FOREST URBAN FIREFIGHTING DRONE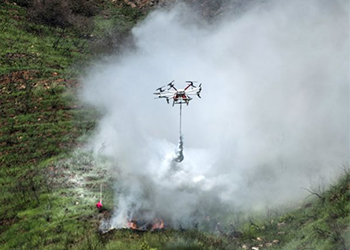 • Forest firefighting is a major problem in firefighting, the general fire is found late, the rapid development of fire, firefighters safety hazards to the fire scene to take a long time, HZH SF50 firefighting drones can be found in the first time to rush to the scene of the fire, to do early detection and early elimination, to avoid the development of fire.
• HZH SF50 firefighting drone realize the unmanned, intelligent and efficient firefighting. Maximum protection of the lives and property of firefighters and the people!
INTELLIGENT CONTROL OF HZH SF50 FOREST URBAN FIREFIGHTING DRONE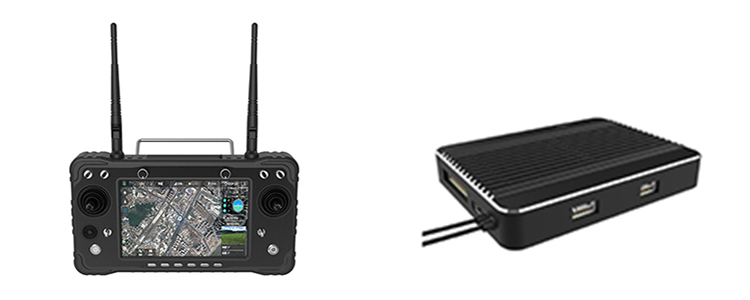 H12 Series Digital Fax Remote Control
H12 series digital map remote control adopts new surging processor, equipped with Android embedded system, using advanced SDR technology and super protocol stack to make image transmission clearer, lower latency, longer distance and stronger anti-interference. clearer, lower latency, longer distance and stronger anti-interference.
The H12 series remote control is equipped with dual-axis camera, supporting 1080P digital high-definition picture transmission; thanks to the product's dual antenna design, the signals complement each other, and with the advanced frequency hopping algorithm, the communication capability of weak signals is greatly increased.
H12 remote control parameters

Operating voltage

4.2V

Frequency band

2.400-2.483GHZ

Size

272mm*183mm*94mm

Weight

0.53KG

Endurance

6-20 hours

Number of channels

12

RF power

20DB@CE/23DB@FCC

Frequency hopping

New FHSS FM

Battery

10000mAh

Communication distance

10km

Charging interface

TYPE-C

R16 receiver parameters

Operating voltage

7.2-72V

Size

76mm*59mm*11mm

Weight

0.09KG

Number of channels

16

RF power

20DB@CE/23DB@FCC
• 1080P digital HD image transmission: H12 series remote control with MIPI camera to achieve stable transmission of 1080P real-time digital HD video.
• Ultra-long transmission distance: H12 map-digital integrated link transmission up to 10km.
• Waterproof and dustproof design: Products in the body, control switches, the peripheral interfaces are made waterproof, dust-proof protection measures.
• Industrial-grade equipment protection: Weather silicone, frosted rubber, stainless steel, aviation aluminum alloy materials are used to develop, to ensure the safety of equipment.
• HD highlight display: 5.5-inch IPS display. 2000nits high brightness display, 1920 × 1200 resolution, large screen-to-body ratio.
• High performance lithium battery: Using high energy density lithium-ion battery, 18W fast charging, full charge can work for 6 ~ 20 hours.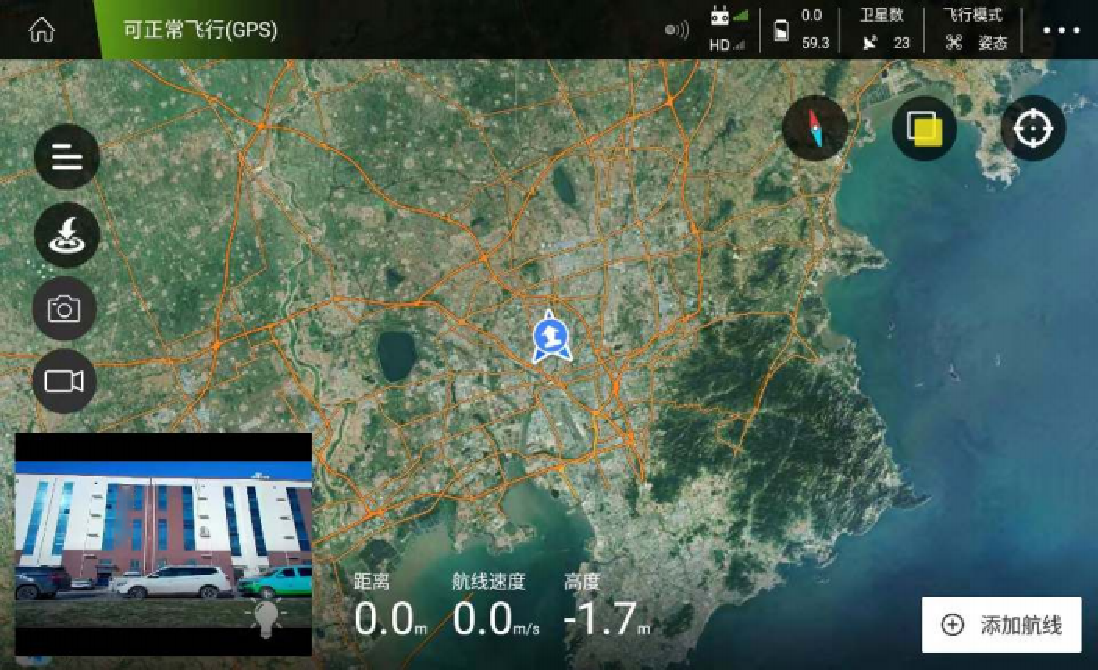 Ground Station App
The ground station is heavily optimized based on QGC, with a better interactive interface and a larger map view available for control, dramatically improving the efficiency of UAVs performing tasks in specialized fields.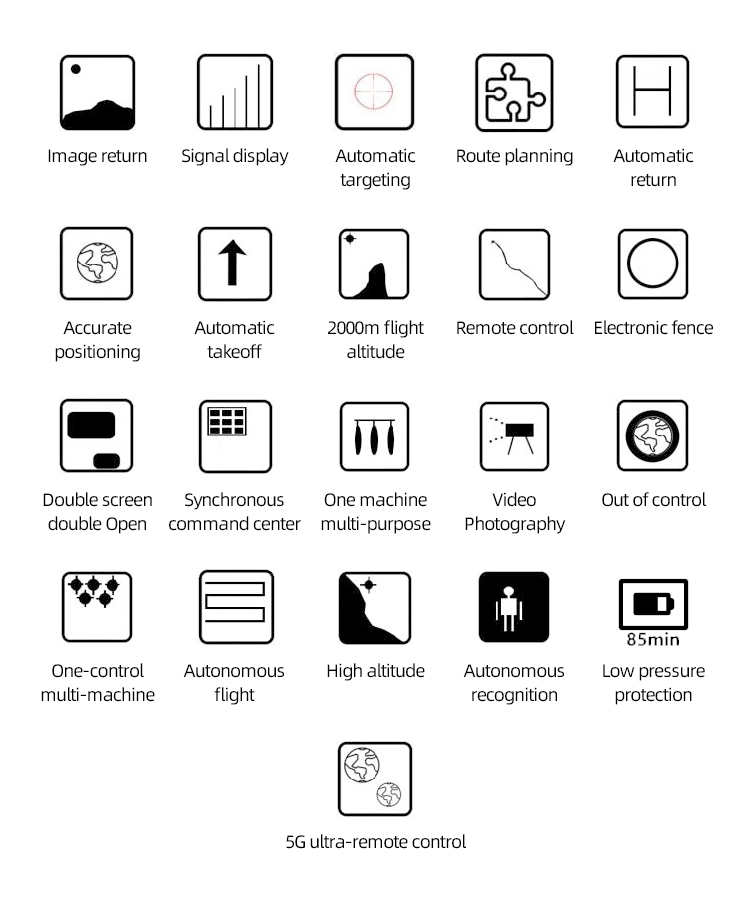 FIRE EXTINGUISHER DEVICE OF HZH SF50 FOREST URBAN FIREFIGHTING DRONE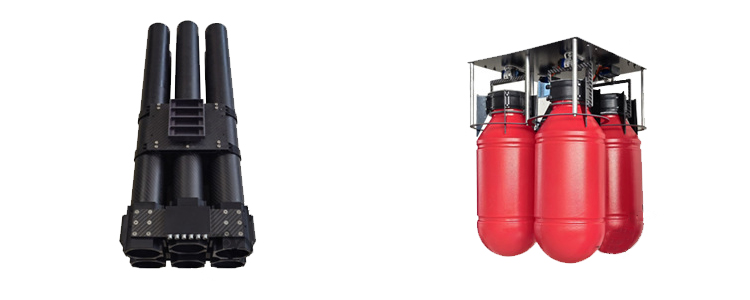 Fire extinguishing components for broken windows                           Projectile airburst components
Dry powder spraying component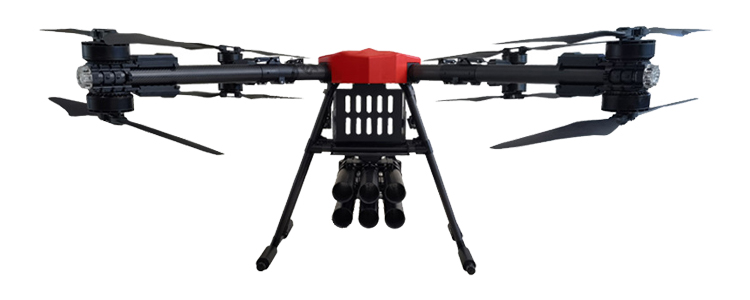 Carry 6 broken windows dry powder fire extinguishing ammunition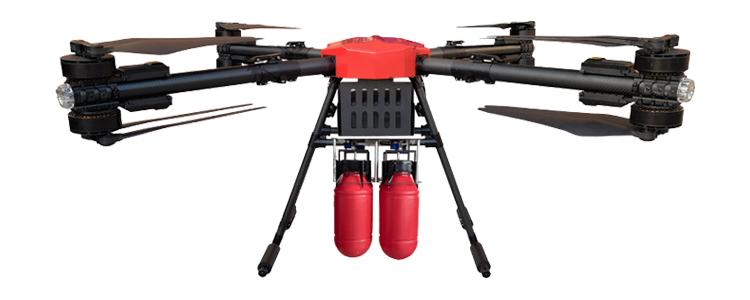 Carry 4 water-based fire extinguishing bombs, air self-destruct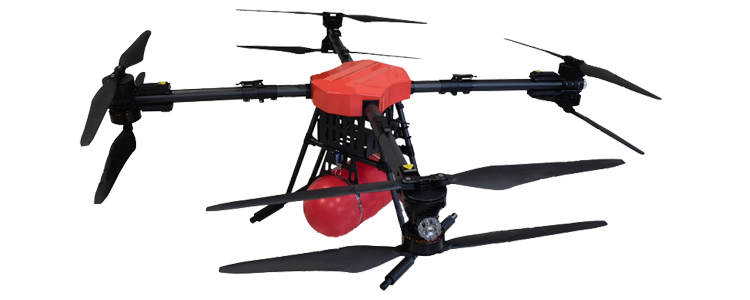 Carry 1 25L water-based fire extinguisher, air self-destruct
STANDARD CONFIGURATION PODS OF HZH SF50 FOREST URBAN FIREFIGHTING DRONE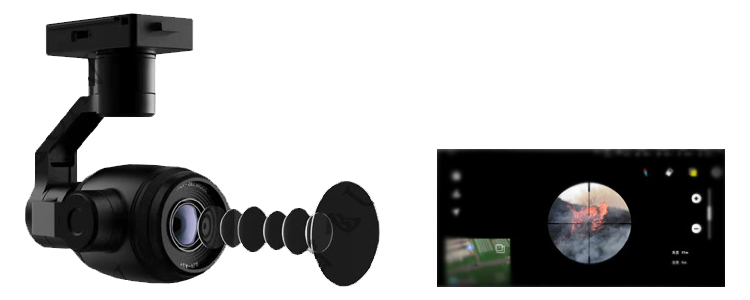 Three-axis pods + crosshair aiming, dynamic monitoring, fine and smooth picture quality.
Operating voltage

12-25

V

Maximum power

6W

Size

96mm*79mm*120mm

Pixel

12 million pixels

Lens focal length

14x zoom

Minimum focusing distance

10mm

Rotatable range

tilt 100 degrees
INTELLIGENT CHARGING OF HZH SF50 FOREST URBAN FIREFIGHTING DRONE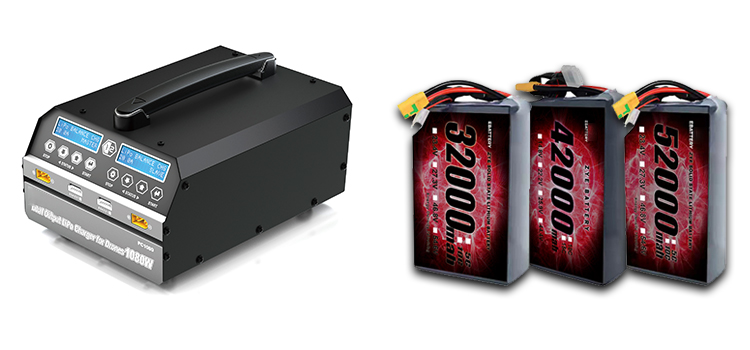 | | |
| --- | --- |
| Charging power | 2500W |
| Charging current | 25A |
| Charging mode | Precise charging, fast charging, battery maintenance |
| Protection function | Leakage protection, high temperature protection |
| Battery capacity | 27000mAh |
| Battery voltage | 61.6V (4.4V/monolithic) |
OPTIONAL CONFIGURATION OF HZH SF50 FOREST URBAN FIREFIGHTING DRONE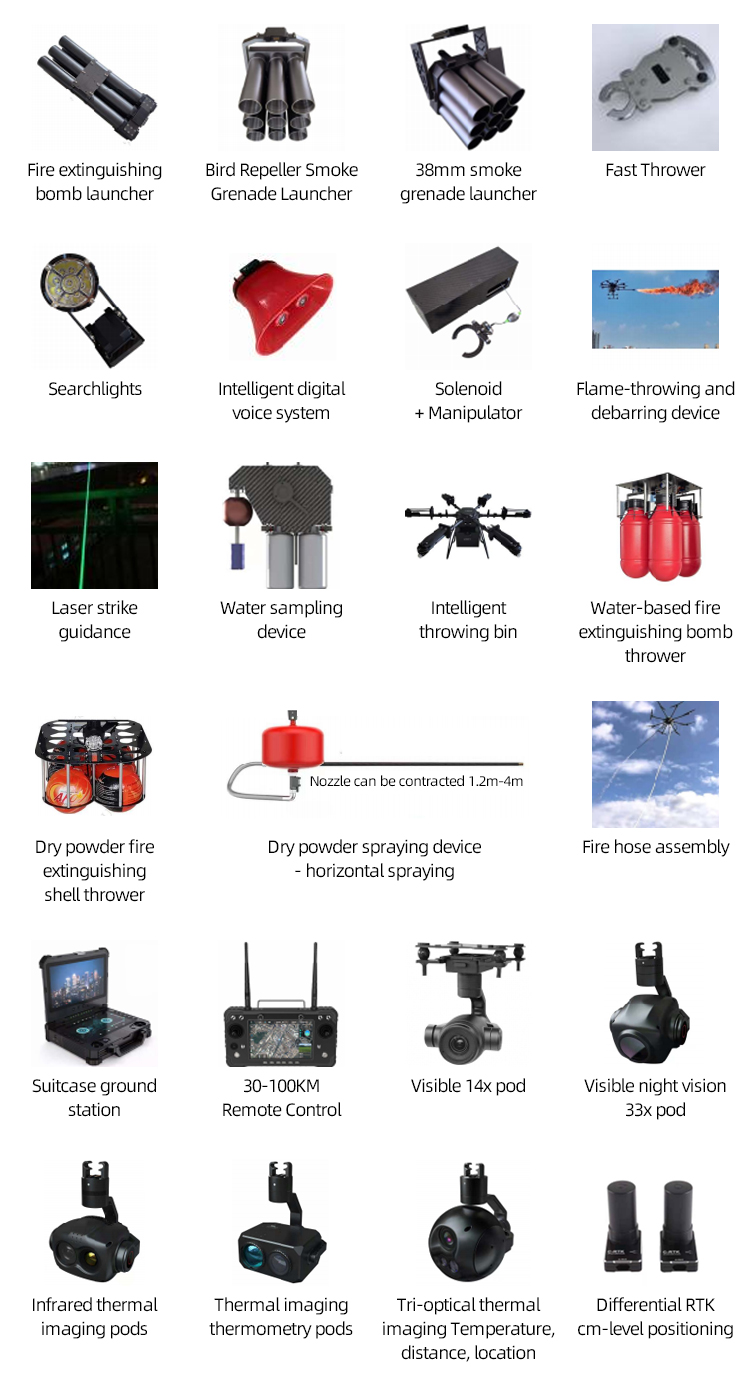 For specific industries and scenarios such as electric power, firefighting, police, etc., carrying specific equipment to achieve the corresponding functions.
1. Can drones fly independently?
We can realize route planning and autonomous flight through intelligent APP.

2. Are the drones waterproof?
The whole series of products have waterproof performance, the specific waterproof level refer to the product details.

3. Is there an instruction manual for the flight operation of the drone?
We have the operating instructions in both Chinese and English versions.

4. What are your logistics methods?What about the freight?Is it the delivery to the destination port or the home delivery?
"We will arrange the most appropriate mode of transportation according to your requirements, sea or air transportation" (customers can specify logistics, or we help customers find a freight forwarding logistics company).
1.Send logistics group inquiry; 2. (use Ali freight template to calculate the reference price in the evening) send the customer to answer "confirm the accurate price with the logistics department and report to him" (check the accurate price during the next day).3. Give me your shipping address (just in Google Map)

5. Is the night flight function supported?
Yes, we have all taken these details into account for you.
---
---