HQL F069 Portable UAV Jamming Gun – UAV repulsion and forced landing
Product Detail
Product Tags
HQL F069 PORTABLE UAV DETECTION JAMMING GUN INTRODUCTION
HQL F069 Anti-Drone Equipment is a portable drone defense product. It can force UAV to land or drive away to ensure the safety of low altitude airspace by cutting off the communication and navigation between UAV and remote controller, and interfering with the data link and navigation link of UAV. The product has small size and light weight, it is easy to carry and it supports the background management system. It can be deployed efficiently as requirements and needs. It is widely used in airports, prisons, water (nuclear) power plants, government agencies, important conferences, large gatherings, sports events and other important places.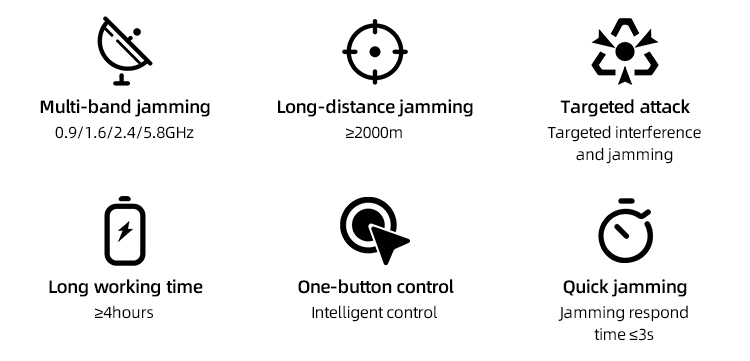 HQL F069 PORTABLE UAV DETECTION JAMMING GUN PARAMETERS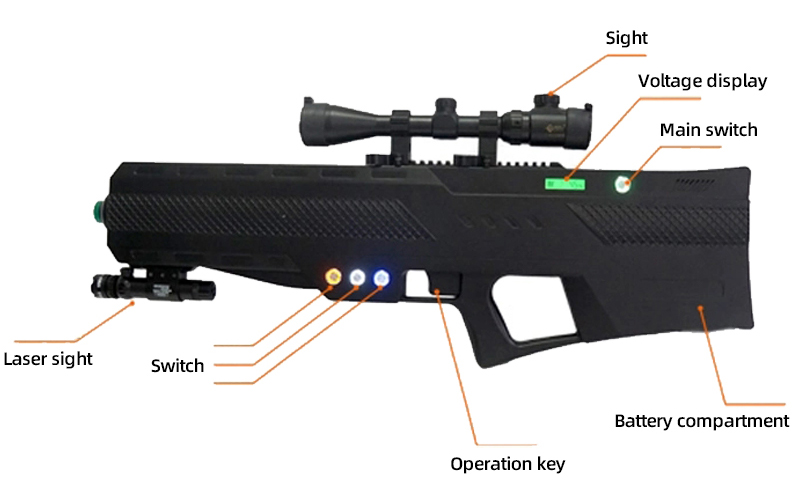 | | |
| --- | --- |
| Size | 752mm*65mm*295mm |
| Working time | ≥4 hours (continuous operation) |
| Working temperature | -20℃~45℃ |
| Protection grade | IP20 (can improve the protection grade) |
| Weight | 2.83kg (without battery and sight) |
| Battery capacity | 6400mAh |
| Interference distance | ≥2000m |
| Response time | ≤3s |
| Interference frequency band | 0.9/1.6/2.4/5.8GHz |
MORE DETAILS OF HQL F069 PORTABLE UAV DETECTION JAMMING GUN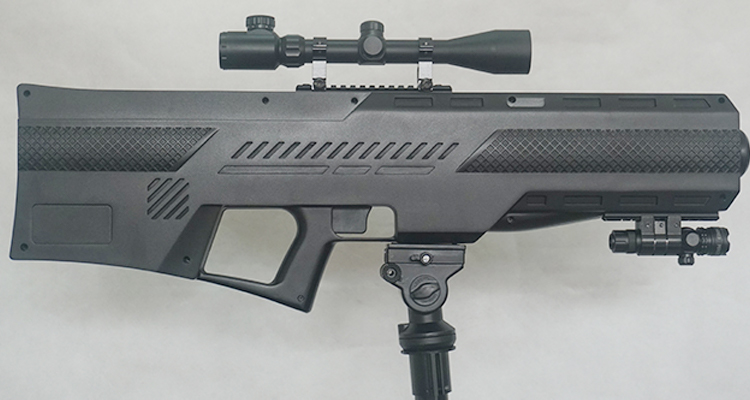 01.Small size, light weight and easy to carry
Support portable, shoulder carrying
02.Screen display
Convenient to observe the working status at any time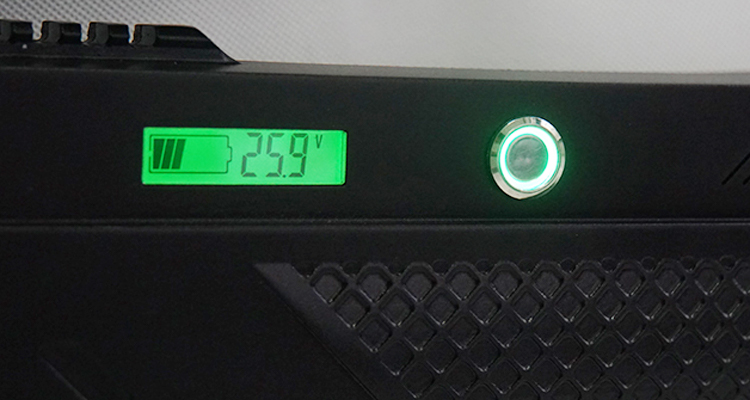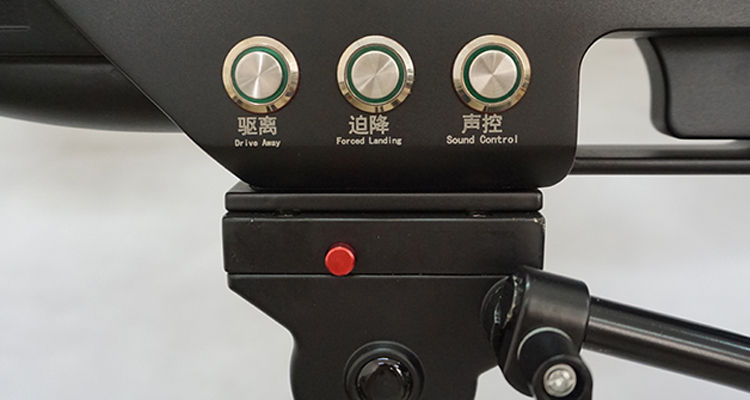 03.Multiple working modes
One click interception / Wide range of applications
STANDARD CONFIGURATION OF HQL F069 PORTABLE UAV DETECTION JAMMING GUN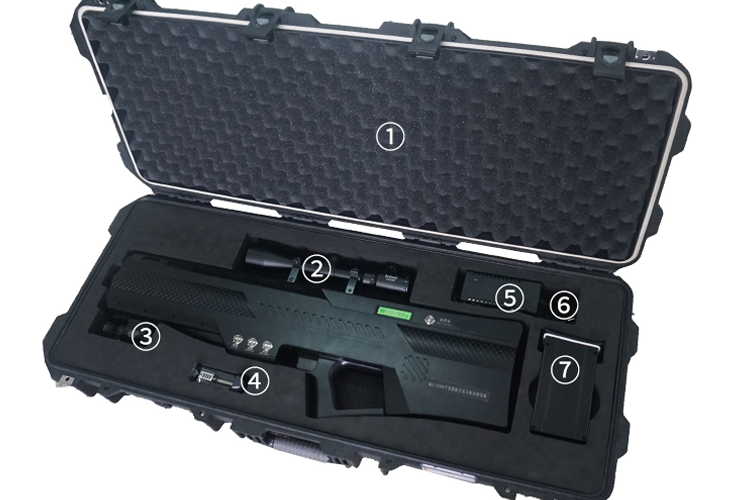 Product Accessories List

1.Product storage box

2.9x sight

3.Laser sight

4.Laser aiming charger

5.220V power supply adapter

6.Strap

7.Battery*2

 
Accessories of original products, enrich product application scenarios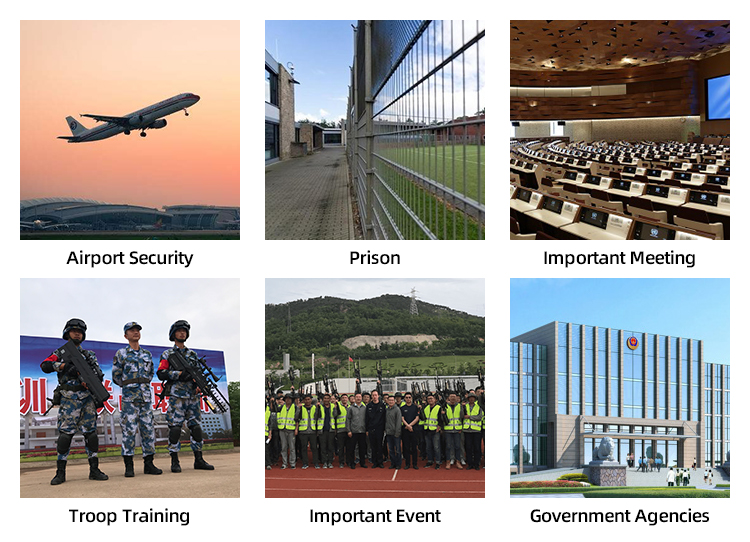 Multi-industry applications to provide customized services for different industries
1. How to unlock and lock the motor?
See the operation manual of each product

2. What points should be paid attention to in the flight of plant protection UAV?
First flight to calibrate the compass / propeller and motor direction are consistent (CCW / CW two kinds) / open the remote control first, Turn on the drone again / use the battery with the same power / land and fly at a distance of 10 meters / remote antenna preferably on the left of the rear of the drone, Better signal reception / water tank inlet plus filter / after each UAV use, Clean the nozzle and water pump with clean water / towel or soft cloth to clean the fuselage, landing gear, arm, medicine bucket / rainy flight / battery / battery / interface before 4 to 5 times charging with slow charge (52L) / drones / remote control before no obstacles / flight height above 3 m / before flight check the folding paddle blade loose / flight end or drones fall behind, Locking motor / handheld map equipment planning flight area, The Remote Control RTK version, The drone must turn off the plug for the power / battery, Before cleaning / always check the GPS seat for loosening / both batteries for use and charging.

3. Do we have an obstacle avoidance radar for electric wires?
Strictly speaking, the wires can affect the drone's compass.Accidents are also a probability event. We have customers working under the high voltage line, some drones can operate normally, and some drones lose control. We suggest that the farther the drones get away from the high voltage line, the better.

4. Radar perception range?
See the product data for detailed data

5. The power of the diesel generator is configured?
4 to 5 k w if only one charger and 8kw if two chargers.
---
---